208-232-2111
m2keller@aol.com
Link to American Concrete Institution
History of ACI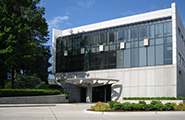 Founded in 1904 and headquartered in Farmington Hills, MI, the American Concrete Institute (ACI) is a leading authority and resource worldwide for the development and distribution of consensus-based standards, technical resources, educational & training programs, certification programs, and proven expertise for individuals and organizations involved in concrete design, construction, and materials, who share a commitment to pursuing the best use of concrete. ACI has over 101 chapters, 93 student chapters, and nearly 20,000 members spanning over 120 countries.
The history of any organization is a reflection of the ideals and activities of individuals or organized groups within it, and their influence on the accomplishment of the established objective or its revision to meet changing conditions. So it has been with ACI and its antecedent, the National Association of Cement Users. This brief account attempts to point out significant developments that have guided the Institute to its present position. Space does not permit naming all the "greats" who have contributed so generously of time and effort to ACI work and progress of the industry.
The history of ACI is, of course, closely tied to the history of developments in concrete technology. This development is recorded as it occurred in the pages of the Institute's publications.
A detailed history of ACI and the concrete industry is available in the publication, ACI: A Century of Progress, which was prepared for the ACI Centennial in 2004 and is available for download as a pdf file.
Check out our website